GABLE 1937
1937 was a momentum year for Clark Gable...
Extortion Trial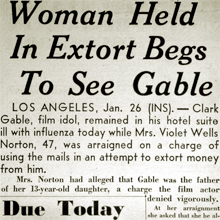 In January 1937, a 47 year-old British woman living in the United States, Ms. Violet Norton, claimed that Gable was the father of her 13 year-old daughter, Gwendolyn. She claimed to have met Gable back in England in 1923. Ms. Norton wrote several extortion letters to Gable trying to get money to support the daughter. In April, the case went to court in Los Angeles, with Gable testifying. It was established that Gable had never been issued a passport to leave the country before 1930. Ms. Norton was indicted for using the U.S. Post Office for mail fraud. She and her daughter were deported to Canada.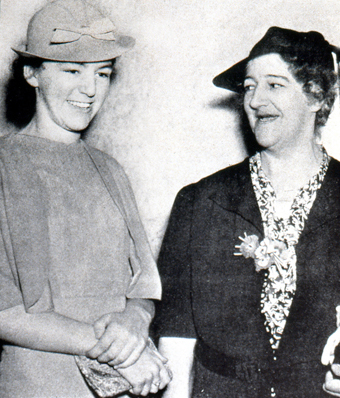 Misses Violet & Gwendolyn Norton
Gable in court with reporters
King of Hollywood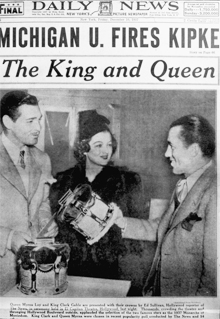 In December, Gable and Myrna Loy were crowned King and Queen of the Movies by a national poll taken by Ed Sulivan of the NY Daily News. The title stuck with Gable for the rest of his life.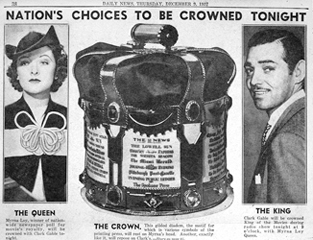 Films
During 1937, Gable appeared in only two films, "Parnell" which was the only box office flop of his career, and "Saratoga," the biggest moneymaker of that year mainly because of the tragic death of Jean Harlow.
Parnell (1937)
MGM
Director: John M. Stahl
Clark Gable, Myrna Loy, Edna May Oliver, Edmund Gwenn, Alan Marshall, Donald Crisp, Billie Burke
Parnell, a historical drama, was a flop at the box office, much to the embarassment of MGM. The critics attacked Gable's performance as Charles Parnell, the noble and meek 19th Century Irish patriot. The problem was that Gable wasn't playing Clark Gable.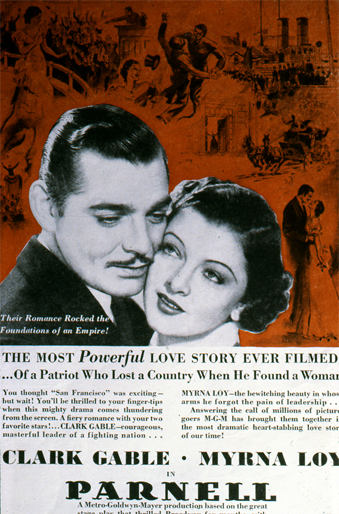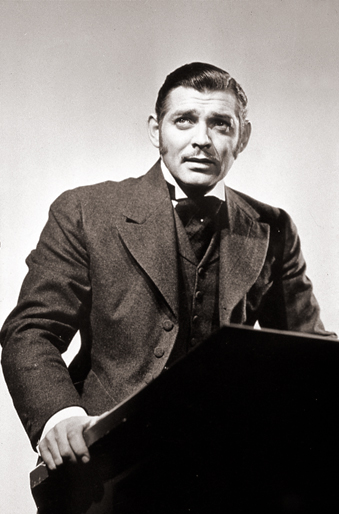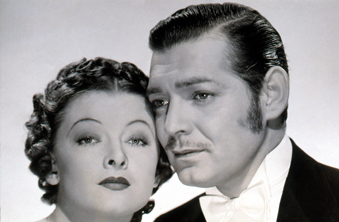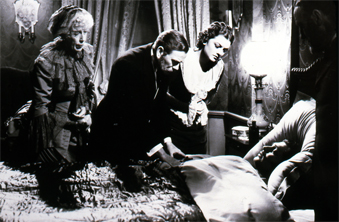 Saratoga (1937)
MGM
Director: Jack Conway
Clark Gable, Jean Harlow, Lionel Barrymore, Frank Morgan, Walter Pidgeon, Una Merkel, Cliff Edwards, Hattie McDaniels
Saratoga was the biggest grossing film of 1937. The public was curious to see Jean Harlow since she died at the age of 26 during the making of it and a double was used to complete the film. Gable and Harlow made 6 films together and were close friends in real life.