CRAWFORD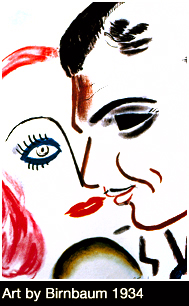 Clark Gable and Joan Crawford appeared together in eight films at MGM. They became a very popular film team with movie audiences. Crawford
had selected Gable as her leading man for Dance, Fools, Dance in 1931
because she found him attractve. Immediately they became lovers. Crawford's husband, Douglas Fairbanks, Jr., and Gable's wife, Ria Langham, both approached Louis B. Mayer for help in this matter. Mayer did not want a scandal so he told his two stars to stop the affair at once or their careers in Hollywood would be finished. After that the stars remained friends for the rest of their lives. Crawford once said that maybe it was better that they didn't get married; she knew that in the long run, Gable didn't like domineering women like herself. In later years Crawford always spoke highly of him.
DANCE, FOOLS, DANCE (1931)
MGM
Director: Harry Beaumont
Cast: Clark Gable, Joan Crawford, Lester Vail
LAUGHING SINNERS (1931)
MGM
Director: Harry Beaumont
Cast: Clark Gable, Joan Crawford, Neil Hamilton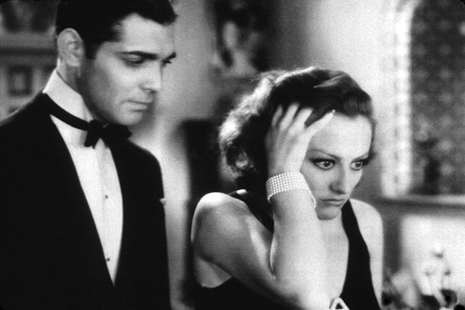 Dance, Fools, Dance (1931)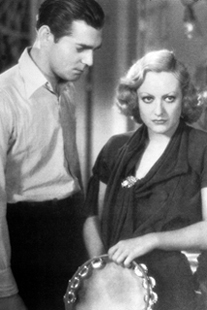 Laughing Sinners (1931)
POSSESSED (1931)
MGM
Director: Clarence Brown
Cast: Clark Gable, Joan Crawford, Wallace Ford, John Miljan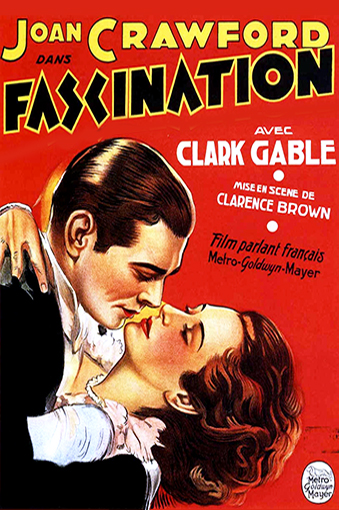 Possessed [Fascination] (1931)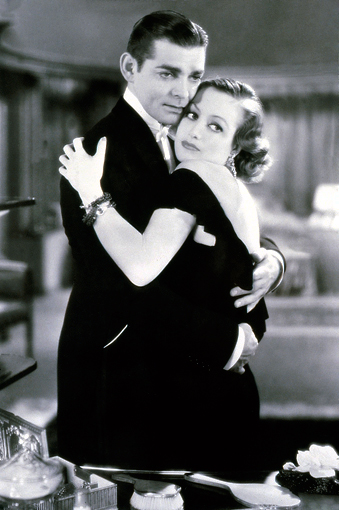 Possessed (1931)
DANCING LADY (1933)
MGM
Director: Robert Z.Leonard
Cast: Clark Gable, Joan Crawford, Franchot Tone, May Robson, Fred Astaire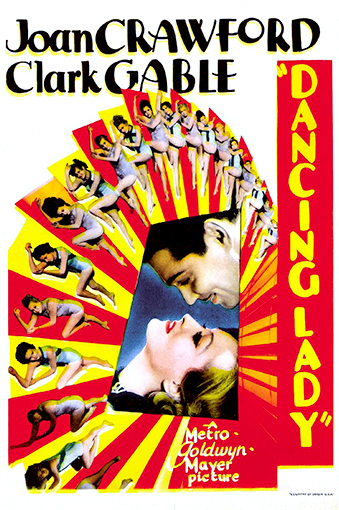 Dancing Lady (1933)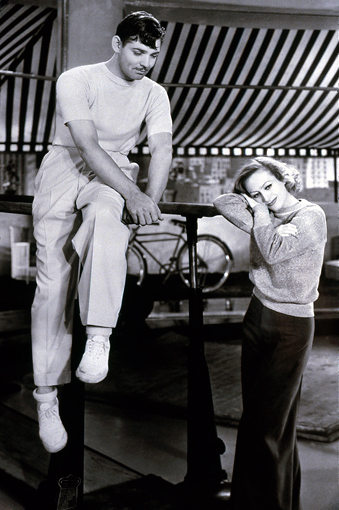 Dancing Lady (1933)
CHAINED (1934)
MGM
Director: Clarence Brown
Cast: Clark Gable, Joan Crawford, Otto Kruger, Stuart Erwin, Una O'Connor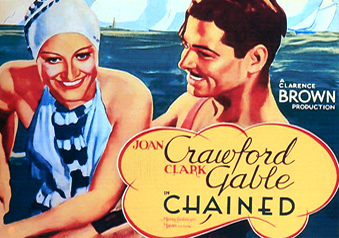 Chained (1934)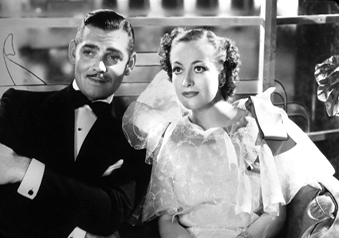 Chained (1934)
FORSAKING ALL OTHERS (1934)
MGM
Director: W. S. Van Dyke
Cast: Clark Gable, Joan Crawford, Robert Montgomery, Billie Burke, Rosalind Russell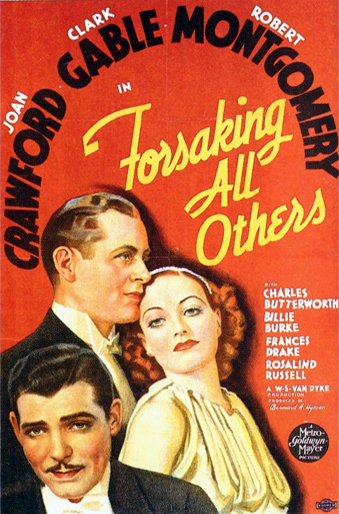 Forsaking All Others (1934)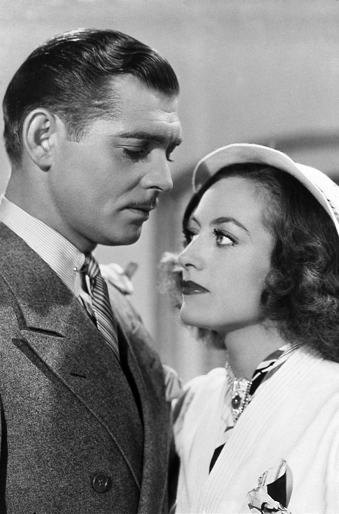 Forsaking All Others (1934)
LOVE ON THE RUN (1936)
MGM
Director: W. S. Van Dyke
Cast: Clark Gable, Joan Crawford, Franchot Tone, Reginald Owen, Mona Barrie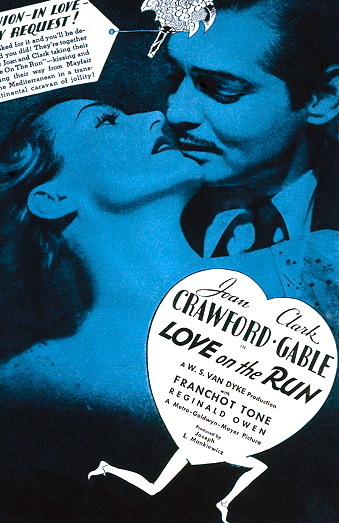 Love on the Run (1936)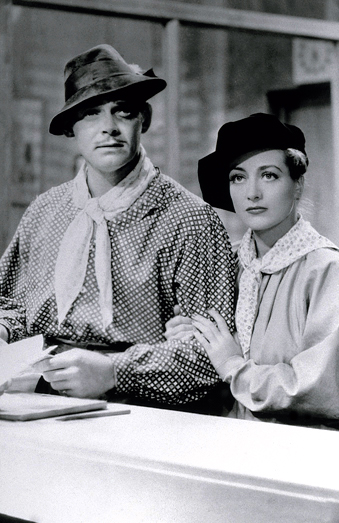 Love on the Run (1936)
STRANGE CARGO (1940)
MGM
Director: Frank Borzage
Cast: Clark Gable, Joan Crawford, Ian Hunter, Peter Lorre, Paul Lukas, Albert Dekker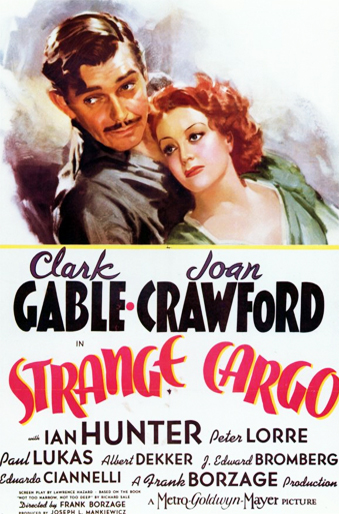 Strange Cargo (1940)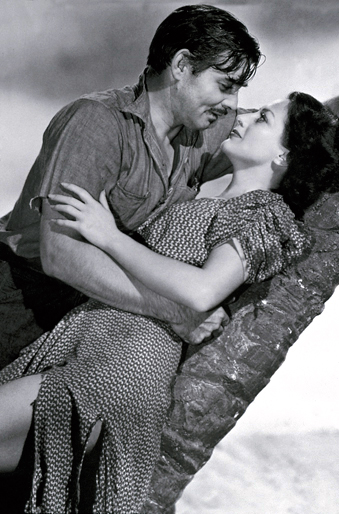 Strange Cargo (1940)