EARLY YEARS (1901-1930)
William Clark Gable was born in Cadiz, Ohio on February 1, 1901, under the sign of Aquarius. He was the only child of William Gable, an oil worker, and his wife, Adeline Hershelman. Both parents were of German background. At the age of 7 months, Gable's mother died. His father and grandparents raised the boy.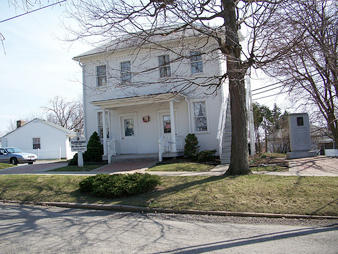 Home where Gable was born in Cadiz, OH, now
home to the Clark Gable Foundation & Museum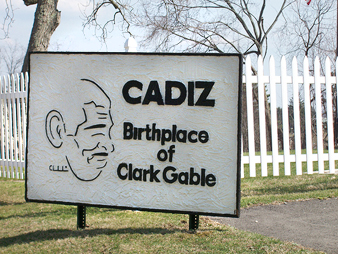 Sign marking Gable's birthplace.
Cadiz, OH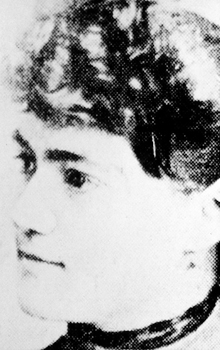 Mother Adeline Hershelman,
who died when Gable was
7 months old.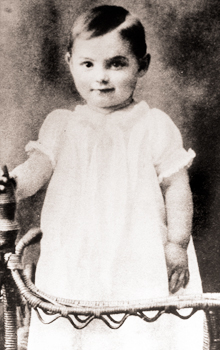 Gable at 18 months.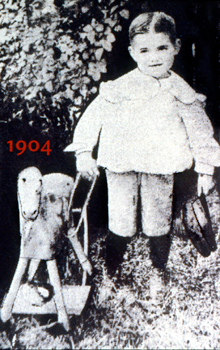 Clark Gable at the age of 3
circa 1904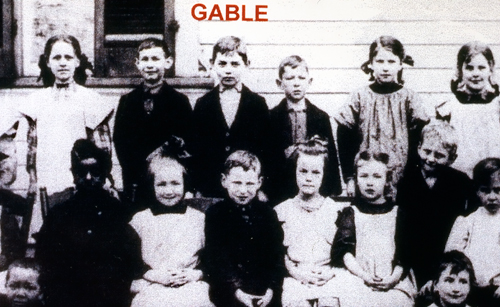 Hopedale Grade school in Ohio
circa 1910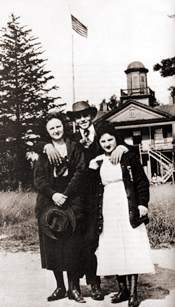 Edinburg High School
circa 1916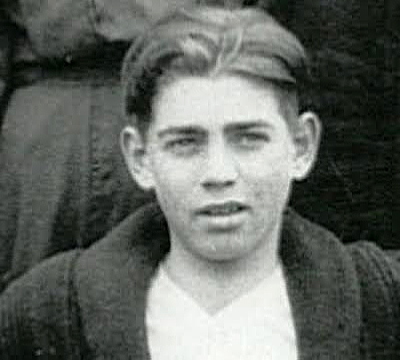 Billy Gable as a kid in Ohio
circa 1914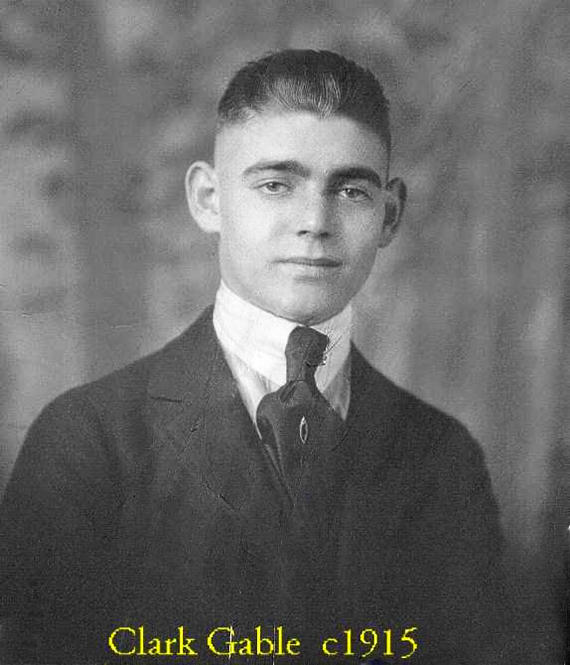 Clark Gable in 1915
photo courtesy of Thomas Smith Collection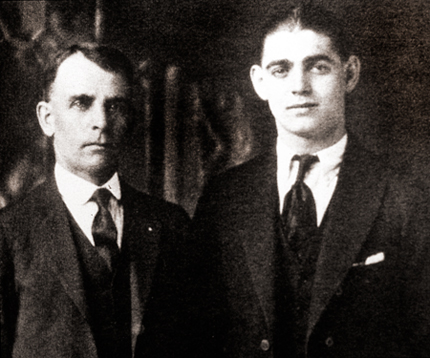 Clark Gable with his father William
circa 1919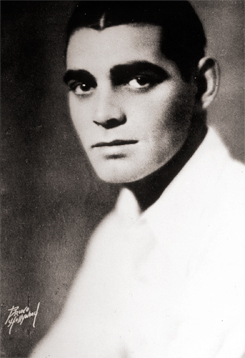 Clark Gable as an actor in stock
companies, circa 1925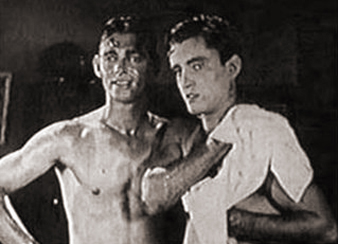 "The Plastic Age"
1925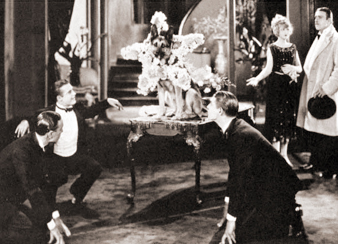 "The North Star" with Virginia Lee Corbin
1926 (Gable kneeling)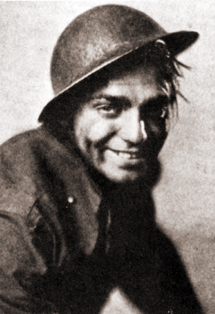 "What Price Glory?"
1926
West Coast Road Co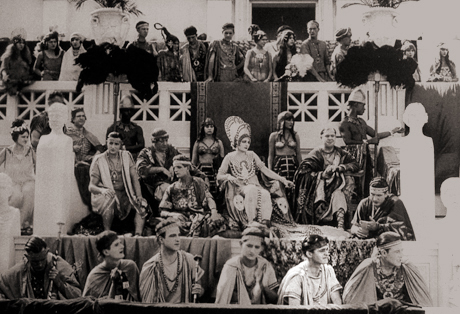 "Ben Hur" 1925 silent film.
Gable was an extra
(bottom row, 2nd from right).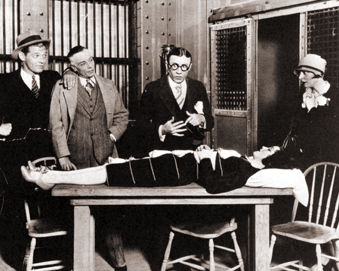 The stage play "Chicago"
with Nancy Carroll
San Francisco, 1926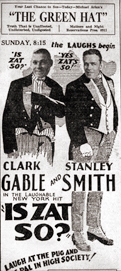 "Is Zat So?"
Houston Stage
1928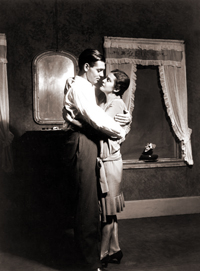 "Machinal" (stage play)
with Zita Johann
NYC, 1928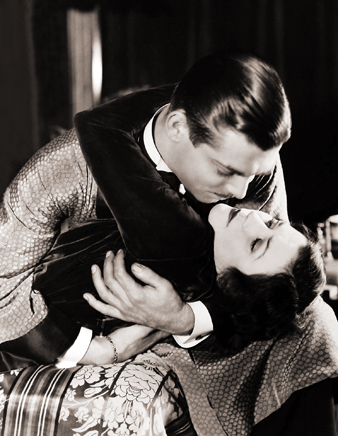 "Love, Honor & Betray"
with Alice Brady
NYC, 1930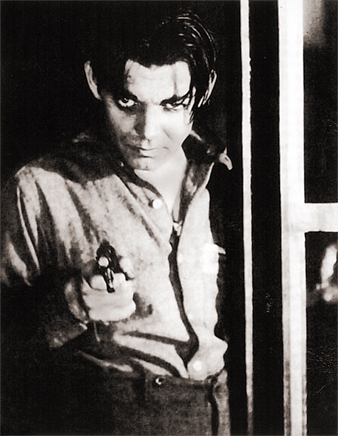 "The Last Mile" stage play in Los Angeles,
1930. Gable played the role of Killer Mears.
It brought him to the attention of Hollywood.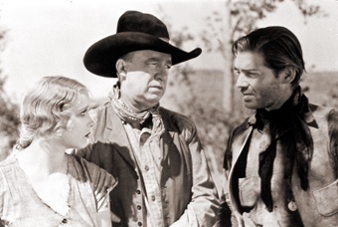 The Painted Desert (1930/31)

Helen Twelvetrees, J. Farrell MacDonald, Gable

This Western at Pathé was Gable's talkie debut.
He was 5th billed in the cast as a cowboy and
Gable had to learn how to ride a horse for the
role. His voice and mannerism were perfect for
the part. Immediately, Hollywood and female
fans took notice of his presence and as a result
MGM signed him to a long-term contract.